PALINOPSIA
Artist Book
2021
Price: € 30,-
Shipping costs within Austria: € 3,-
Shipping costs within Europe: € 5,-
For order requests send me an e-mail:
info@michaelaputz.com
Read the full interview about the book here:
LES NOUVEAUX RICHES MAGAZINE | Artist Talk with Paula Marschalek︎︎︎

In a digitalized age, the endless stream of images stored in the cloud fills the gaps of what might be forgotten. In her past projects, Michaela Putz was dealing with these implications of technology and virtual image storage and remembrance. The artist's own image archive from different phases of her life, stored on computer and smartphone, serves as the raw material for this. In a kind of digital retrospect, these are photographed and documented directly from the screen, whereby fingerprints and remains of dust on them are also recorded, as well as the mouse pointer and digital artifacts that are created by zooming into the images. Sometimes, they are digitally retouched and smudged, other times, they have been taken several times with the camera of the smartphone, making them pixelated, slightly dissolving the original image. By this, the works aim to visually sound out the gaps between human and digital memory, bringing the digital images consisting of raw data closer to the ephemerality and imprecision of human memory. Doing a publication with these images not only draws a connection between them but also to think about the way we deal with analog and digital image material. Even though digital images seem to be only data, they are constantly being touched: We are wiping and swiping, zooming and tapping on them through the screen. The book tries to take into account these different qualities and connecting the digital and analog processes of looking at images from our past.



Author: Michaela Putz
Editing and Sequencing: Michaela Putz, Tiago Casanova, Pedro Guimarães
Design: Tiago Casanova
Text: Fabian Knierim
Translation & Proofreading: Georg Bauer
Prepress: Pedro Guimarãe
Printing: Gráfica Maiadouro

2021
XYZ Books
64 pages
24 x 16 cm
Holographic Cover
Offset Print
First edition

ISBN: 978-989-53182-1-6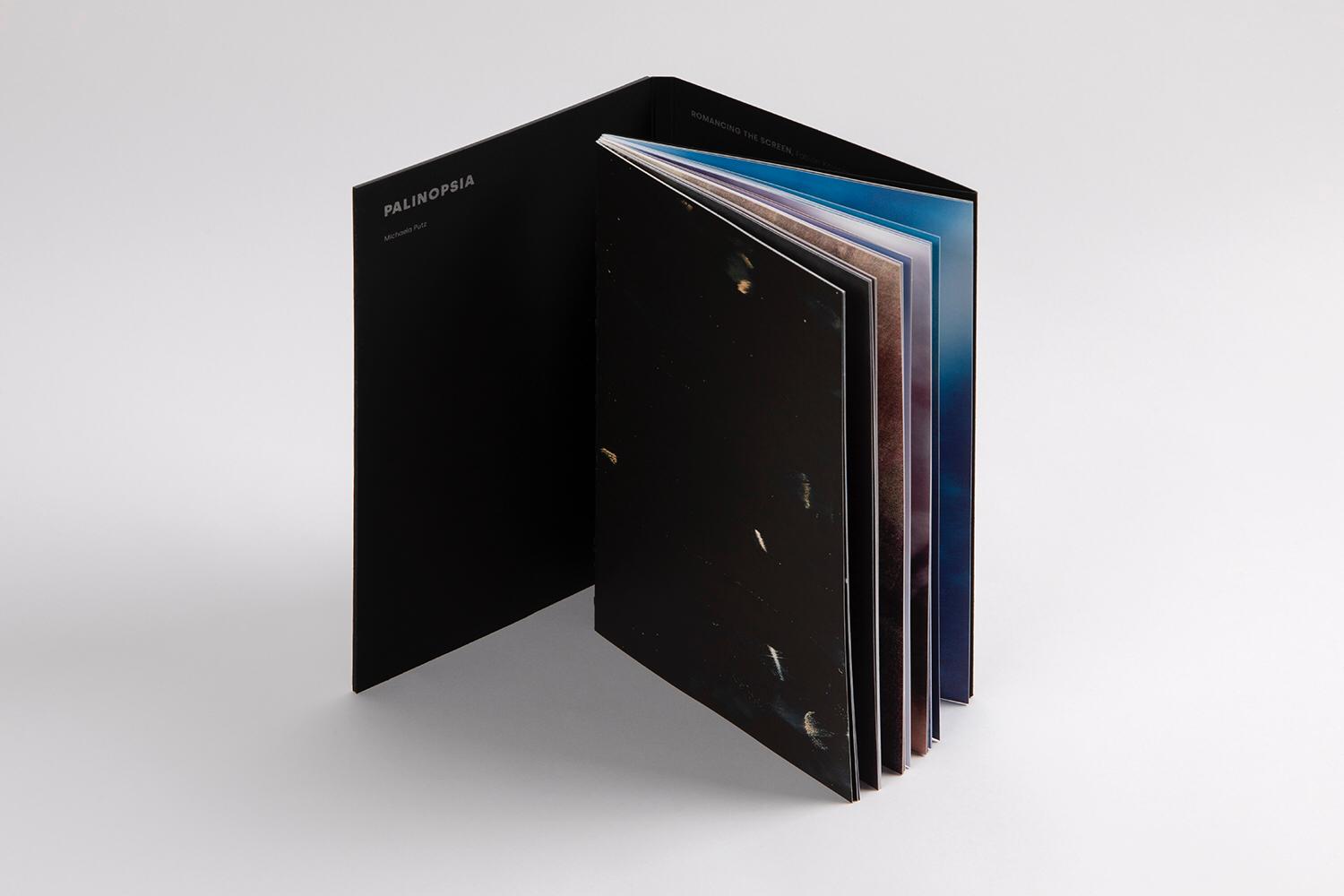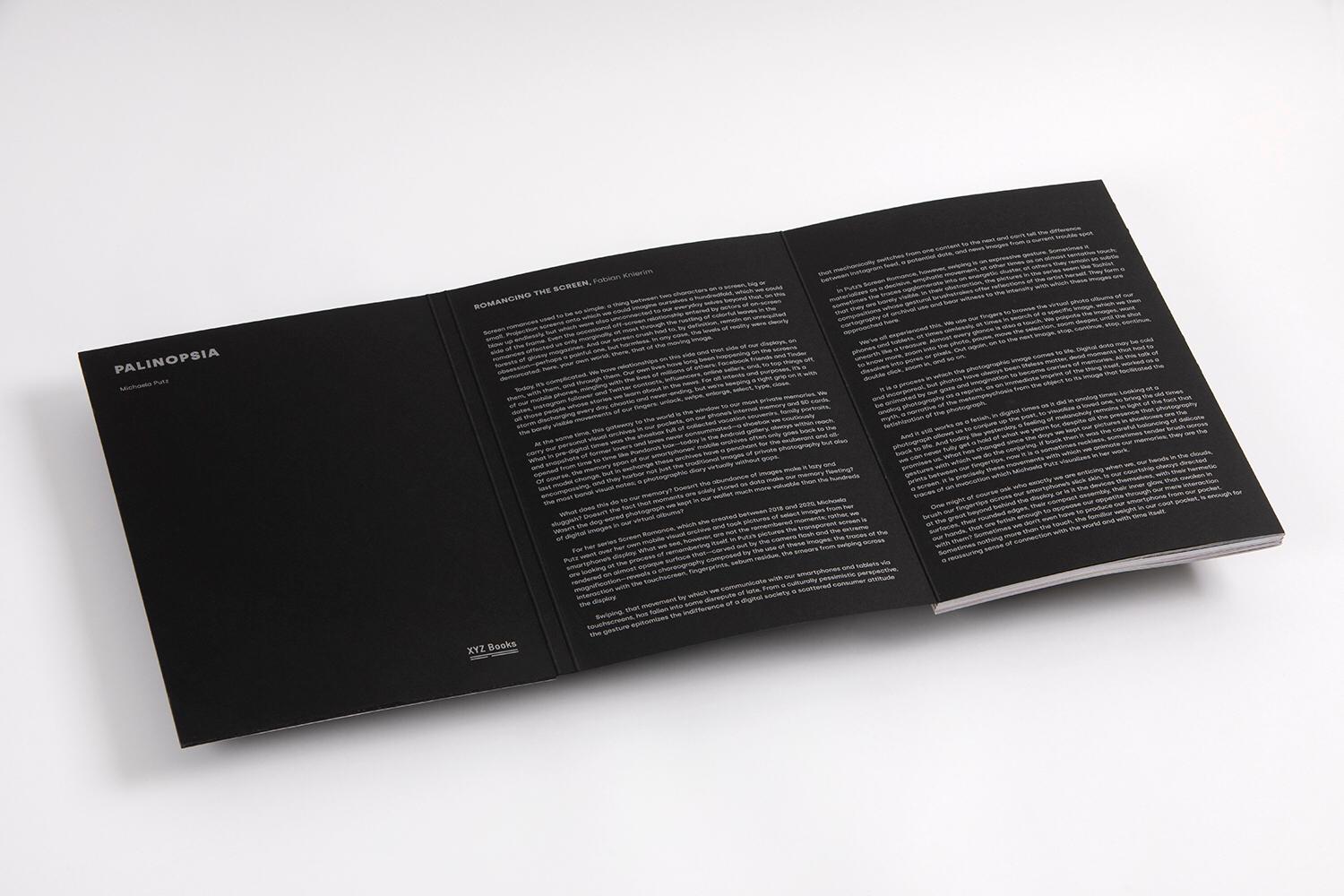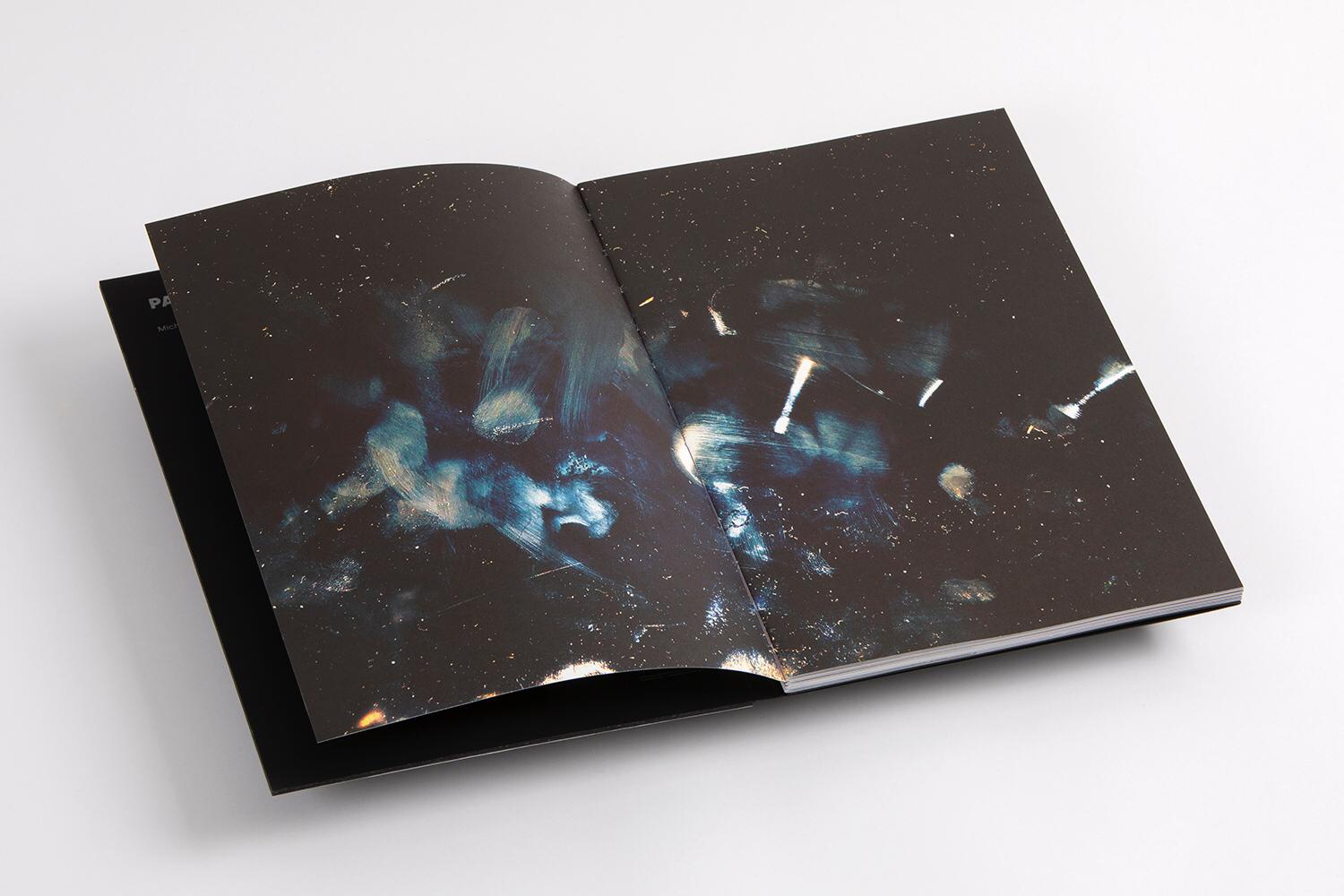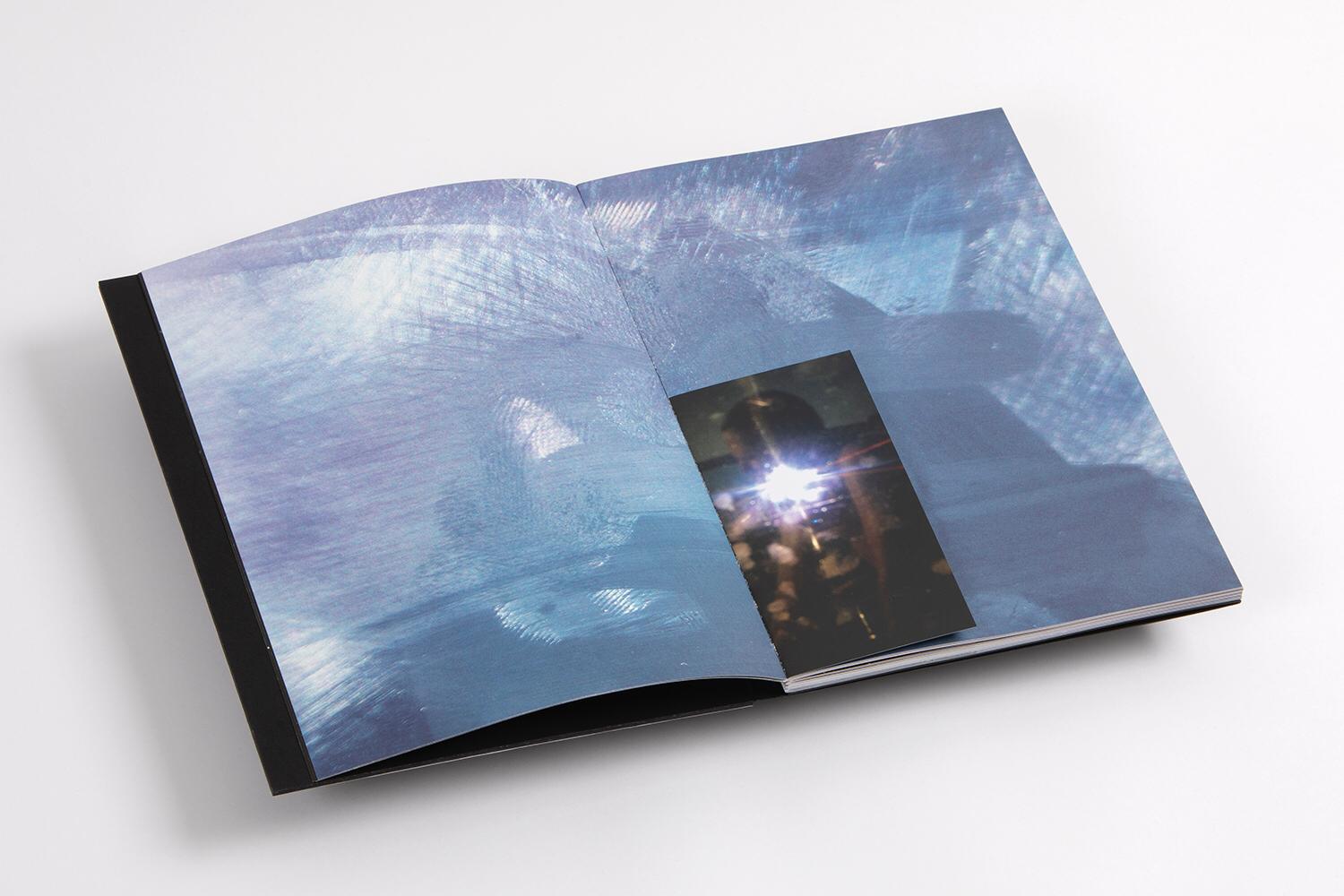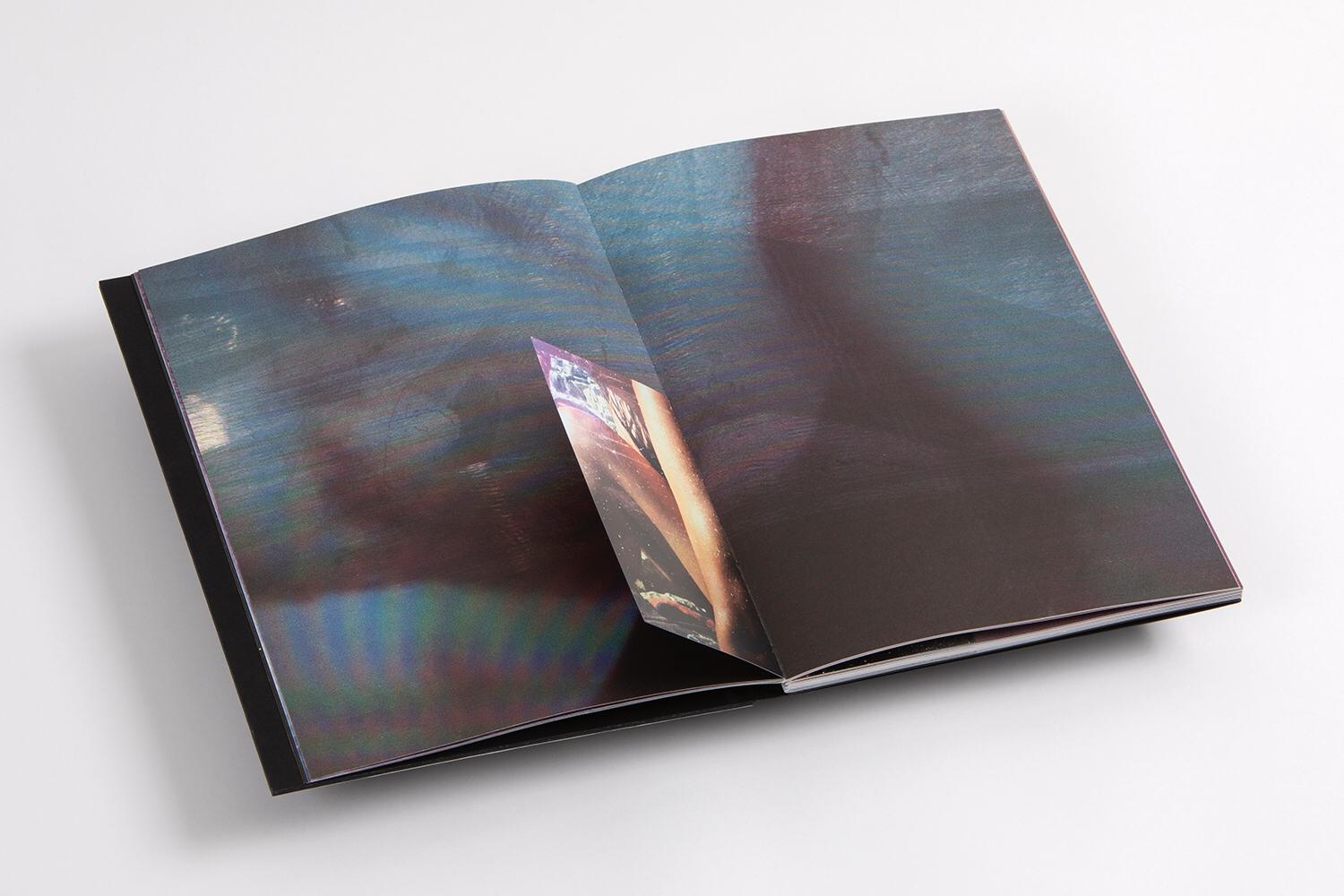 Made possible with the kind support from:
Bundesministerium - Kunst, Kultur, öffentlicher Dienst und Sport
Austrian Embassy Lisbon
Bildrecht
Kulturland Burgenland
Energie Burgenland